Veggienut.com

- Literature -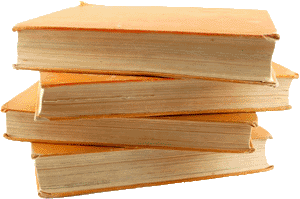 Recommended Reading List:
"In Defense Of Food" – Michael Pollan
Slimmed down sequel to "The Omnivore's Dilemma", this book is a must-read. For those who don't have months to finish the thicker prequel book, "In Defense.." carries many of the same questions and follows the same trails to find out what happened to food as it used to be known. I found it to be amazingly current and up to date and holding a few more answers of what is to be done. Michael is a brillian investigator, journalist and lover of nature; I would read anything he puts in print!

"Animal, Vegetable, Miracle" – Barbara Kingsolver (www.animalvegetablemiracle.com)
My favorite living author - past books include "The Poisonwood Bible" & "The Bean Trees". This one is possibly the most important she's every written. If you like "The Omnivore's Dilemma" concept, but don't have time for the substance of such a book, this is a more succinct and poetic version. Practical tips and recipes included on the website/book.

"The Omnivore's Dilemma" – Michael Pollan


"The Slow Down Diet: Eating for Pleasure, Energy, & Weight Loss"
– Marc David (www.marcdavid.com)
My favorite book this year! In depth explanations about what stress does to our digestive systems and our entire dynamic of living. Try some of the practical, easy exercises to transform your meal from hurried to hallowed.

"You Are What You Eat" – Dr. Gillian McKeith
I use this book regularly in my practice. Helpful for those starting a new lifestyle and needing the a,b,c's of nutrition. Also some very handy (and surprising) self-diagnostic tips to guide your food choices.

"Heal Your Body A-Z" – Louise Hay (www.youcanhealyourlifemovie.com)
A controversial book and author, but one of my favorites. Great for that person who is stuck and maybe puzzled on their journey to health. We all have these answers within - this book just confirms them. Don't read it if you're not willing to be honest with yourself.

"Sugar Blues" – William Dufty
This book should be required reading in every high school/college history and biology class. Expertly written from a scientific standpoint, it reads like a cross between a political/health expose and a colorful history book. You only THINK you know the whole story about sugar!